Welcome to the Blue Mountain Interagency Fire Center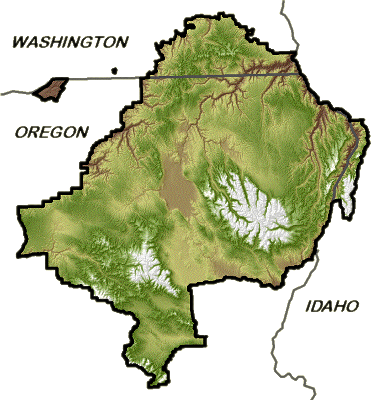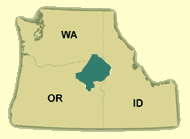 Located in La Grande Oregon the Blue Mountain Interagency Fire Center is the home for the Blue Mountian Interagency Dispatch Center, the La Grande Air Tanker Base and the La Grande Fire Cache.
The Blue Mountain Interagency Dispatch Center (BMIDC) is the interagency focal point for coordinating the mobilization of resources for wildland fire, wildland fire use, prescribed fire and other all-risk incidents throughout Northeast Oregon and Southeast Washington.
The Dispatch Center also provides Intelligence and Predictive Services related-products to support wildland fire managers and firefighters throughout BMIDC's zone of influence.
Blue Mountain Fire Information Blog
Information regarding current wildfire activity in the Blue Mountain area of Northeast Oregon and Southeast Washington. Hosted by Blue Mountain Interagency Dispatch Center, Oregon Department of Forestry's Northeast Oregon District, Umatilla National Forest, and Wallowa-Whitman National Forest.
News
2016 National Fire Season Themes (NFST)
Wednesday, March 23rd, 2016, 8:04:46 AM PDT
BMIDC - We are pleased to announce posting of the 2016 National Fire Season Themes (NFST). These are key messages that frame important national issues or themes in wildland fire management.
The themes this year address safety, cooperation, climate change, community adaptability to wildland fire, and use of unmanned aircraft (UAS) around wildfires.
The national fire season themes are designed to give PIOs, line officers, incident commanders, prevention specialists, and others, a tool that will help them frame issues and express strategic concepts to various publics. Not every important issue or topic in fire management is covered by the national fire season themes, but rather, address issues we feel are important, timely and deserving of this attention.
Although they are broad in scope, the themes are meant to be adapted to local situations. For example, if you are talking about a WUI incident, we would urge you to include Theme 4 in your remarks: "Homeowners and communities can help firefighters by creating defensible space around homes and structures." In your local situation, however, you could add remarks and information about the specific steps a community has taken to reduce the threat and impacts of unplanned fire, or how landowners have participated in pre-season simulations with firefighters to help everyone prepare for the day no one wants. The themes are intended to be adapted to specific local situations, so please modify them to fit your needs.
The NMAC has reviewed and accepted these messages. We encourage you to use them often when addressing groups in communities affected by fire, when speaking with members of the news media, and when responding to requests from elected officials. Feel free to share these themes with other PIOs and fire communicators who may not have had access to them. To find them on the web, visit the NIFC PIO Bulletin Board at http://www.nifc.gov/PIO_bb/messages.html. Or at 2016 Fire Season Themes
Though it is too early to predict the severity of the 2016 fire season, we know it will probably be a tough season in some parts of the United States. Be safe, be prepared, and please include the 2016 NFST in your fire information kit.
2016 Union County Burn Ordinance
Wednesday, March 23rd, 2016, 9:50:48 AM PDT
BMIDC - The Union County Board of Commissioners have determined that those lands which are outside of city limits are particularly exposed to increased fire danger during the annual fire season each year which could cause substantial damage to property and/or loss of human life. In order to minimize this threat to property and human life, it is necessary to regulate open burning and use of incinerators and burn barrels outside of city limits. This ordinance repeals and replaces ordinance number 1991-19.
Click to view full ordinance 2016 Union County Burn Ordinance
Specific fire locations and other information can be found on the Incident Information Page.
Industrial Fire Precautions and Fire Danger Ratings are on the Current Conditions Page.
Public Use Restrictions (wood cutting, campfires, etc.) are on the Fire Restrictions Page.
Other Fire News
Pacific Northwest Large Fire Map
Misson
"Our Mission is your Safety"
Our mission at BMIDC is to provide a service for our users through committed leadership, personal dedication and passion for the safety of all those we serve It is our commitment to provide efficient and effective response while insuring the safety of the public, our natural resource employees, and our wildland firefighters. We strive to provide, reliable, courteous, responsive and professional communications services.