Welcome to the Blue Mountain Interagency Fire Center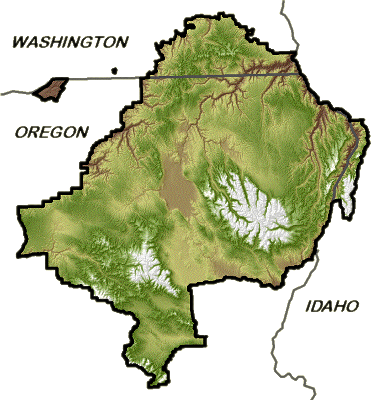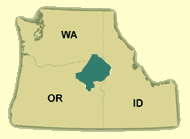 Located in La Grande Oregon the Blue Mountain Interagency Fire Center is the home for the Blue Mountian Interagency Dispatch Center, the La Grande Air Tanker Base and the La Grande Fire Cache.
The Blue Mountain Interagency Dispatch Center (BMIDC) is the interagency focal point for coordinating the mobilization of resources for wildland fire, wildland fire use, prescribed fire and other all-risk incidents throughout Northeast Oregon and Southeast Washington.
The Dispatch Center also provides Intelligence and Predictive Services related-products to support wildland fire managers and firefighters throughout BMIDC's zone of influence.
Blue Mountain Fire Information Blog
Information regarding current wildfire activity in the Blue Mountain area of Northeast Oregon and Southeast Washington. Hosted by Blue Mountain Interagency Dispatch Center, Oregon Department of Forestry's Northeast Oregon District, Umatilla National Forest, and Wallowa-Whitman National Forest.
News
ODF terminates fire season, effective 10/14/17.
Sunday, October 15th, 2017, 8:21:50 AM PDT
BMIDC - As of 12:01 am, October 14, 2017, the Oregon Department of Forestry (ODF) has terminated fire season for forestlands protected by the Northeast Oregon District.

With the termination of fire season, requirements for obtaining a burn permit for residential yard debris burning are no longer in effect. Terminating fire season does not relieve landowners or forest operators of lawful responsibilities concerning the safe burning of debris or slash.

Please read the full News Release for Specific Smoke Management/Burning Advisory Information
Vale BLM Lowering Fire Restrictions
Monday, October 2nd, 2017, 8:17:38 AM PDT
BMIDC - Effective September 28, 2017, the Vale District Bureau of Land Management (BLM) will be reducing fire restrictions on all BLM-administered lands district-wide.

"The recent wet weather has improved fire conditions locally and regionally," said Al Crouch, mitigation/ education specialist. "However, this does not mean that fire season is over and the general fire prevention order still applies. As you travel and recreate on your public lands this fall, we urge you to take caution as wildfires can still occur. This is especially true on warm, dry and windy fall days."

For full release click here, Vale District BLM Lowering Restrictions
South Fork Burnt River Closure
Tuesday, October 3rd, 2017, 3:04:35 PM PDT
BMIDC - Updated closure for the South Fork Burnt River Area. This replaces 2017-0616-Whitman-007.

For full order click here, South Fork Burnt River Closure Order
Specific fire locations and other information can be found on the Incident Information Page.
Industrial Fire Precautions and Fire Danger Ratings are on the Current Conditions Page.
Public Use Restrictions (wood cutting, campfires, etc.) are on the Fire Restrictions Page.
Other Fire News
Pacific Northwest Large Fire Map
Misson
"Our Mission is your Safety"
Our mission at BMIDC is to provide a service for our users through committed leadership, personal dedication and passion for the safety of all those we serve It is our commitment to provide efficient and effective response while insuring the safety of the public, our natural resource employees, and our wildland firefighters. We strive to provide, reliable, courteous, responsive and professional communications services.