Welcome to the Blue Mountain Interagency Fire Center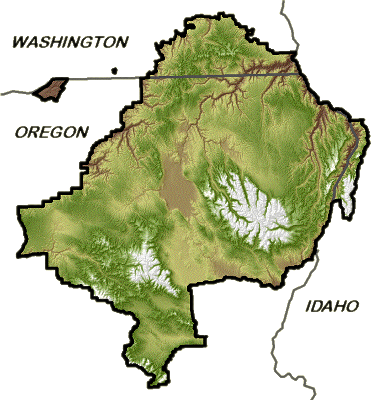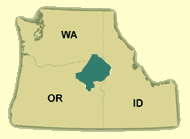 Located in La Grande Oregon the Blue Mountain Interagency Fire Center is the home for the Blue Mountian Interagency Dispatch Center, the La Grande Air Tanker Base and the La Grande Fire Cache.
The Blue Mountain Interagency Dispatch Center (BMIDC) is the interagency focal point for coordinating the mobilization of resources for wildland fire, wildland fire use, prescribed fire and other all-risk incidents throughout Northeast Oregon and Southeast Washington.
The Dispatch Center also provides Intelligence and Predictive Services related-products to support wildland fire managers and firefighters throughout BMIDC's zone of influence.
Blue Mountain Fire Information Blog
Information regarding current wildfire activity in the Blue Mountain area of Northeast Oregon and Southeast Washington. Hosted by Blue Mountain Interagency Dispatch Center, Oregon Department of Forestry's Northeast Oregon District, Umatilla National Forest, and Wallowa-Whitman National Forest.
Blue Mountain Prescribed Fire Council
Information regarding prescribed burning activity in the Blue Mountain area of Northeast Oregon and Southeast Washington. Hosted by Blue Mountain Interagency Dispatch Center, Oregon Department of Forestry's Northeast Oregon District, Umatilla National Forest, and Wallowa-Whitman National Forest.
Blue Mountain Interactive Prescribed Fire Projects Map
This interactive map shows active, planned and recently completed prescribed fire units for the Malheur, Umatilla, and Wallowa-Whitman National Forests.
News
Oregon/Washington BLM Updates Regional Fire Prevention Order
Thursday, July 2nd, 2020, 8:20:20 AM PDT
BMIDC - Bureau of Land Management (BLM) officials have updated the 2020 prohibitions regarding the use of fire-causing materials on BLM lands to include the prohibition of using metal targets throughout Oregon and Washington. This is in addition to the original prohibition of using fireworks, exploding targets, and tracer or incendiary devices. The prohibition is effective May 10, 2020, until October 31, 2020.

"We need everyone to take an active role in preventing human-caused wildfires this year since the Pacific Northwest is predicted to have an extremely dry summer. To prevent these fires, we all have to follow these prohibitions," said Barry Bushue, State Director, BLM Oregon/Washington.

BLM Officials recommend the following fire safety precautions for recreational target shooting:
Avoid target shooting on days with hot, dry, and/or windy conditions.
Ensure target areas are clear of dry grass, vegetation, and rocks for at least 20 feet around the target.
Have a proper backstop.
Bring water, a fire extinguisher, and a shovel.
Do not use prohibited items: metal targets, tracer or incendiary devices, and exploding targets.
For updated information on public use restrictions on BLM OR/WA public lands, please visit the BLM OR/WA fire restrictions page.

People violating these prohibitions can be fined up to $1,000 and/or receive a prison term of up to one year. In addition, people responsible for starting wildland fires on Federal lands can be billed for the cost of putting out the fire. An incendiary device is defined as any firebomb or device designed or specially adapted to cause physical harm to persons or property by means of fire, consisting of an incendiary substance or agent and a means to ignite it. Examples include, but are not limited to, flamethrowers, Molotov cocktails, or accelerants.

The BLM manages more than 245 million acres of public land located primarily in 12 Western states, including Alaska. The BLM also administers 700 million acres of sub-surface mineral estate throughout the nation. In fiscal year 2018, the diverse activities authorized on BLM-managed lands generated $105 billion in economic output across the country. This economic activity supported 471,000 jobs and contributed substantial revenue to the U.S. Treasury and state governments, mostly through royalties on minerals.

For full Prevention Order click here, Fire Prevention Order Bureau of Land Management Oregon/Washington
Oregon Department of Forestry initiates fire season in Northeast Oregon District
Friday, June 26th, 2020, 9:27:15 AM PDT
BMIDC - La Grande, OR- While wetter conditions were prevalent throughout the spring across much of the Oregon Department of Forestry-Northeast Oregon District, the weather is changing to a typical summer pattern of warmer and drier conditions. The expected trend of fuel conditions in the region has prompted fire managers to announce the beginning of Fire Season on private lands protected by ODF. This declaration is initiated in an effort to reduce the number of human-caused fires this summer. "The fuel conditions will change rapidly with these summer weather conditions. In some areas, we have an abundance of light and flashy fuels. These fuels will dry out quickly with the hotter and drier weather. These flashy fuels will often carry fire rapidly when they have dried out." Said Joe Hessel, District Forester.

FIRE SEASON will begin at 12:01 a.m., Wednesday, July 1 for forest and rangelands protected by ODF Northeast Oregon District. The Fire Season declaration places fire prevention restrictions on landowners and the public. Additionally, fire prevention regulations on industrial logging and forest management activities are put into place. Lands affected include private, state, county, municipal, and tribal lands in Union, Baker, Wallowa, and Umatilla counties along with small portions of Malheur, Morrow and Grant counties within the Northeast Oregon Forest Protection District. This area encompasses approximately 2 million protected acres.

For full release click here, Oregon Department of Forestry Initiates Fire Season In Northeast Oregon District
Umatilla National Forest To Begin Phased Reopening Of Developed Campground June 9, 2020
Monday, June 8th, 2020, 4:02:03 PM PDT
BMIDC - PENDLETON, Ore. – The Umatilla National Forest is reopening 17 developed campgrounds across the Forest on June 9, where crews have completed annual start-up preparations. While the Forest is working hard to actively reopen developed recreation sites to the public, some campgrounds and all cabin rentals remain closed.

Forest staff will reopen additional campgrounds as crews complete site preparations, which includes access to the sites, removing hazard trees and mitigating other safety issues. Decisions for reopening additional sites will also depend on the availability of necessary cleaning supplies and personal-protective equipment required to complete basic start-up tasks. Some campgrounds may remain closed longer due to snow levels or flood damage. The following campgrounds open on June 9:

• Pomeroy Ranger District: Alder Thicket, Big Springs, Boundary, Pataha, Teal Spring
• Walla Walla Ranger District: Woodland, Woodward
• North Fork John Day Ranger District: Drift Fence, Driftwood, Frazier, Gold Dredge, Winom, Tollbridge
• Heppner Ranger District: Bull Prairie Lake (without water), Coalmine, Fairview, Penland Lake

All other campgrounds on the Forest remain closed until further notice. As sites reopen services may not be available, including restrooms or trash collection. The Forest cannot guarantee restrooms that are open will be routinely serviced and those utilizing these facilities are doing so at their own discretion. Forest visitors should come prepared with personal hygiene items, including hand sanitizer and toilet paper. Additionally, be prepared to pack out any items brought on site.

For full release click here, Umatilla National Forest To Begin Phased Reopening Of Developed Campground June 9, 2020
Specific fire locations and other information can be found on the Incident Information Page.
Industrial Fire Precautions and Fire Danger Ratings are on the Current Conditions Page.
Public Use Restrictions (wood cutting, campfires, etc.) are on the Fire Restrictions Page.
Other Fire News
Pacific Northwest Large Fire Map
Misson
"Our Mission is your Safety"
Our mission at BMIDC is to provide a service for our users through committed leadership, personal dedication and passion for the safety of all those we serve It is our commitment to provide efficient and effective response while insuring the safety of the public, our natural resource employees, and our wildland firefighters. We strive to provide, reliable, courteous, responsive and professional communications services.